Invisalign® is the world's most advanced clear aligner. With 20 years of research, 900+ patents, the world's largest 3D printing operation and data from 5.5 million smiles, you can trust Invisalign clear aligners.
Invisalign is an excellent choice for patients who are looking or a more discreet treatment to straighten their smile. Unlike traditional orthodontics, Invisalign relies on a series of custom-made, computer-generated clear plastic aligners. This makes your treatment nearly invisible as well as very comfortable. Each set of aligners makes small changes to the positioning of your teeth, and as you switch to a new set of aligners every few weeks your teeth will gently and gradually move into their correct positions. Our dentists will meet with you regularly throughout your treatment to make sure that your smile is progressing as planned.
Here are the types of treatable cases that Invisalign can address:
Crowded Teeth
Overbite
Underbite
Crossbite
Gap Teeth
Open Bite
Generally Straighter Teeth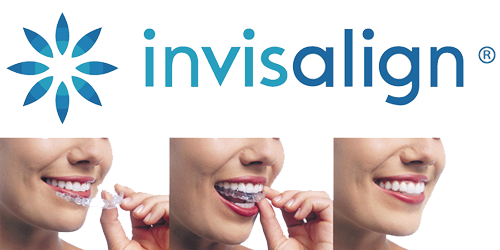 In addition to being comfortable and discreet, Invisalign is also removeable. This makes it easy for you to brush and floss your teeth normally, and also means that you do not need to make any changes to your diet and lifestyle! We do recommend that you wear your aligners as often as you can, as wearing them more often means that your teeth will move into their proper alignment more quickly.
Dr. Samuel Driggers is now taking appointments for free consultations. Call Sonshine Family Dental today at (317) 495-9537 to book yours and learn about how you can improve your smile with Invisalign.